Research
Cut collection and reporting times from weeks to minutes. Everything is simple and easy to use.

Timber Cruising
The headset will provide you with bearing and travel distance on the screen that sits below your eye.

Log Scaling
Free your hands from any handhelds and paper, allowing you to record all of your measurements with voice technology. 
THE LEADING-EDGE SOLUTION FOR YOUR MOBILE WORKERS
Repetitive motion, whether key stroking or texting, produces random errors. Voice input eliminates those errors. Hands-free reduces physical stress and lets you focus on the job.
Your hands are your best tools. It's time to keep your gloves on and put down your tablet, clipboards, and phone. Free your hands with VDTS.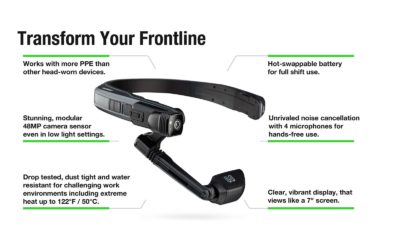 REALWEAR NAVIGATOR 500 The RealWear Navigator™ 500 is the leading ruggedized assisted reality solution designed to engage, empower and elevate the modern frontline worker. Connect and collaborate with remote experts, follow digital workflows, visualize IoT data and...
read more