The VDTS System is completely voice controlled and provides auditory and visual guidance for every step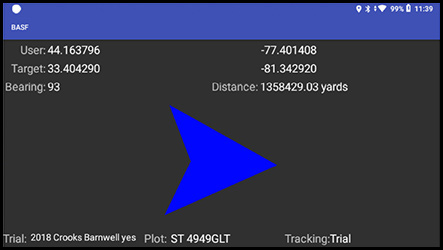 Navigate your cruise with the VDTS System guiding you to your plots by compass, GPS coordinates and map overlays. A glance at the monocle will point you in the right direction.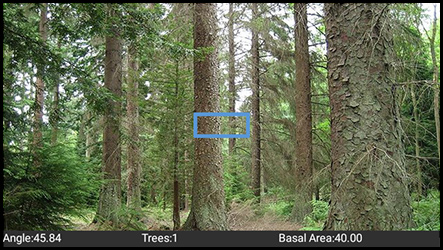 The VDTS System provides new way to view your Ins and Outs. Using the integrated camera, you can quickly survey your plot to identify stems that fit.
Measuring tree height with the VDTS System is quick and easy. Use the commands 'Mark Ground' and 'Mark Height'. The VDTS System calculates and displays the height automatically.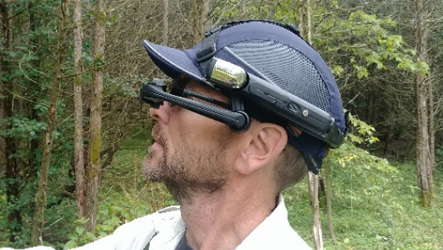 Once you are finished gathering data for the current plot, the VDTS System can help you navigate to the next plot. At the end of the cruise, visual maps and navigation will guide you back to your vehicle.